Book typesetting
I take great pride in producing beautifully laid out pages. Each page is carefully crafted to look its best, including tinkering with tracking to get those paragraphs just right, and hunting down widows and orphans. I specialise in the areas of Egyptology, history and archaeology.
Book formats include:
Archaeological monographs
General interest history and archaeology
Glossy, 'coffee-table' hardbacks
Novels and novel-style books
Exhibition catalogues and guides
Ancient Egyptian language books
Typesetting includes the usual, such as:
applying heading and paragraph styles according to your design
removing double spaces
dashes changed to en-hyphens, where necessary
acronyms and initialisms formatted as small capitals
The table below has more details.
I can also:
set up your InDesign files with paragraph, character and table styles
set up Word templates with paragraph styles for authors to use
help out with project management, including liaising directly with authors and printers
set hieroglyphs either inline in InDesign or recreate the layout of an inscription using Adobe Illustrator
I'll work on a monthly retainer if you need work doing on an ongoing basis. Please email me on julia@tetisheri.co.uk to have a chat.
In the toolbox
I work primarily with InDesign on Windows 10, ably assisted by Adobe Photoshop, Adobe Illustrator and Microsoft Office.
I have a number of specialist typefaces for setting ancient languages. I have Laser Hieroglyphics, a professional typeface which contains all the glyphs from Gardiner's sign-list (both left- and right-facing), as well as overstrikes and transliteration. I also have fonts for demotic transliteration, Coptic and ancient Greek.
Prices
(Discounts may be available for small, independent, academic publishers)
Heading and paragraph styles applied

En-dash and hyphen usage checked

Acronyms and initialisms set in small caps

Widows and orphans cleaned up

Single images set on a page (inline or plate)

Sub-headings and sub-sub-headings

Multiple images set on a page (inline or plate)

Specialist fonts (hieroglyphs, transliteration and Coptic)

Titles and chapter headers kerned (as needed)

Up to 2 hours' project management**

Tracking etc adjusted to optimise the text on the page

Fiction or non-fiction books that are mostly text

Academic/non-fiction books which may include plates, tables, sub-headings, foot/end-notes and specialist fonts
*Pages with just text (no specialist fonts) and/or a single image are charged at the lower rate
**This can include liaising with authors/editors, contacting the printers for spine width, quotations, file uploads etc. If you want more than two hours, it costs £30 per hour, charged in 15-minute increments.
Sample pages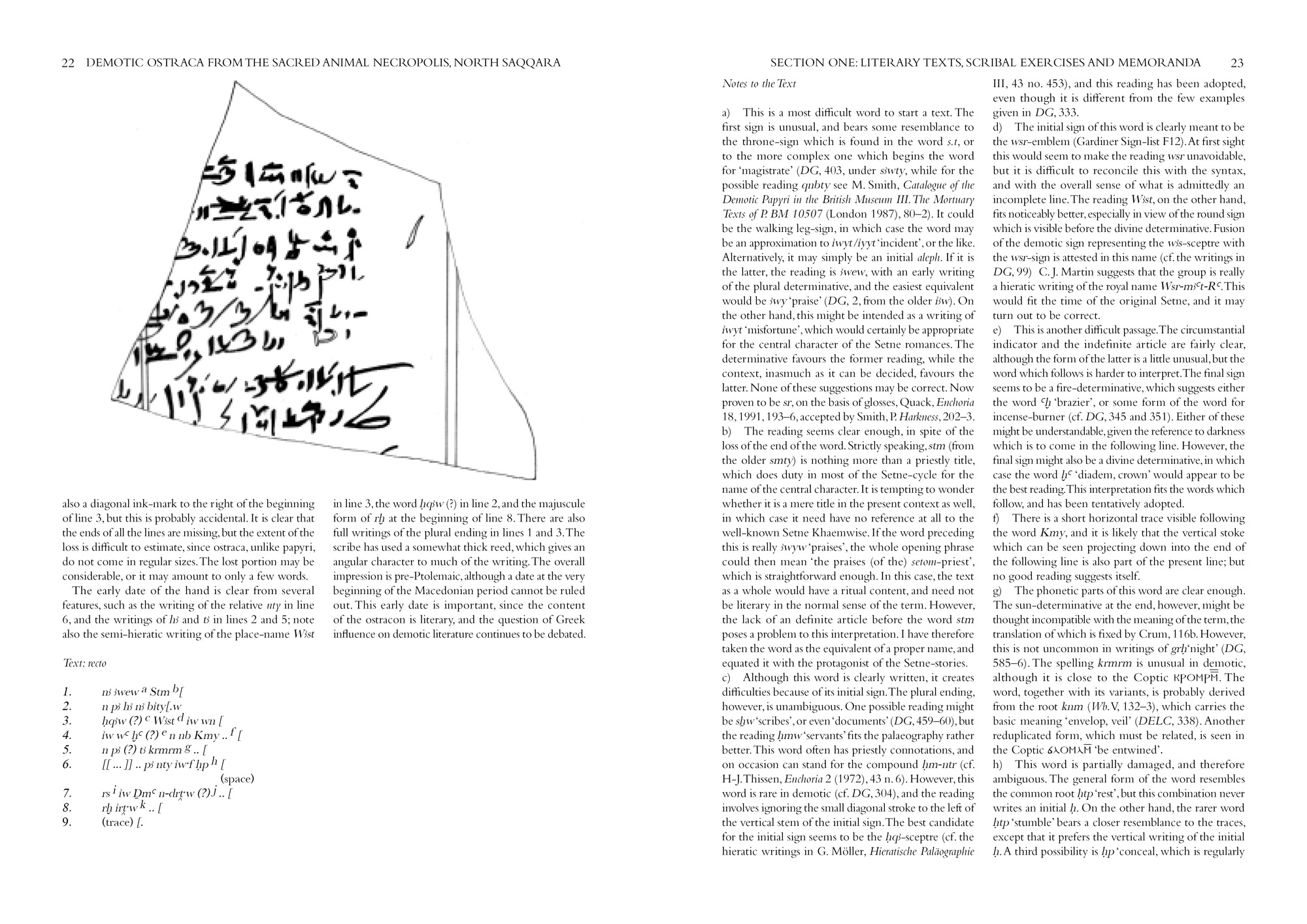 Portfolio