The Book of the Dead exhibition moved over from the Garstang to its sister museum, the Victoria Gallery and Museum on 21 October 2017. I went along with my girls in its first week to have a nose and see how it worked out.
I have to start by saying that the building that houses the Victoria Gallery and Museum is just gorgeous. It's red brick, Victorian-era gothic, topped off by a splendid clock tower. Inside, the walls of the lofty rooms and corridors are covered with the most wonderful Victorian tiles, and the floors are mosaics.
To get to the exhibition, you have to go up to the first floor, and it's down at the end of one of the lovely tiled corridors.
The exhibition itself is in a single room, like at the Garstang. It is, however, different in several ways, including:
The background colour of the walls is a dark green rather than black
The artefacts are arranged differently around the room
The centrepiece is a glass case rather than a false wall
The coffin boards of Ipi are behind a glass panel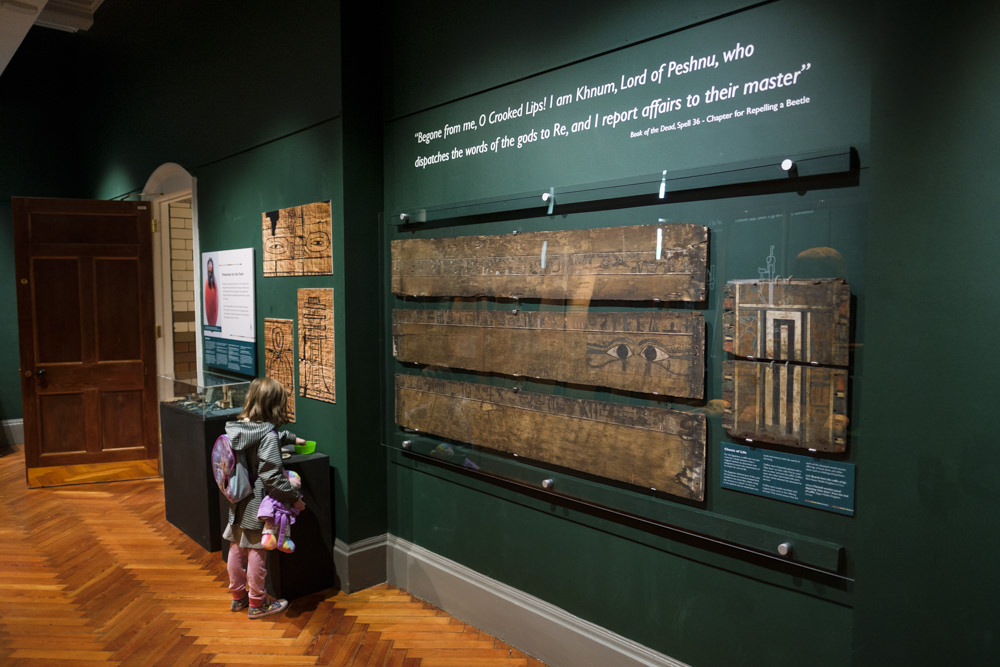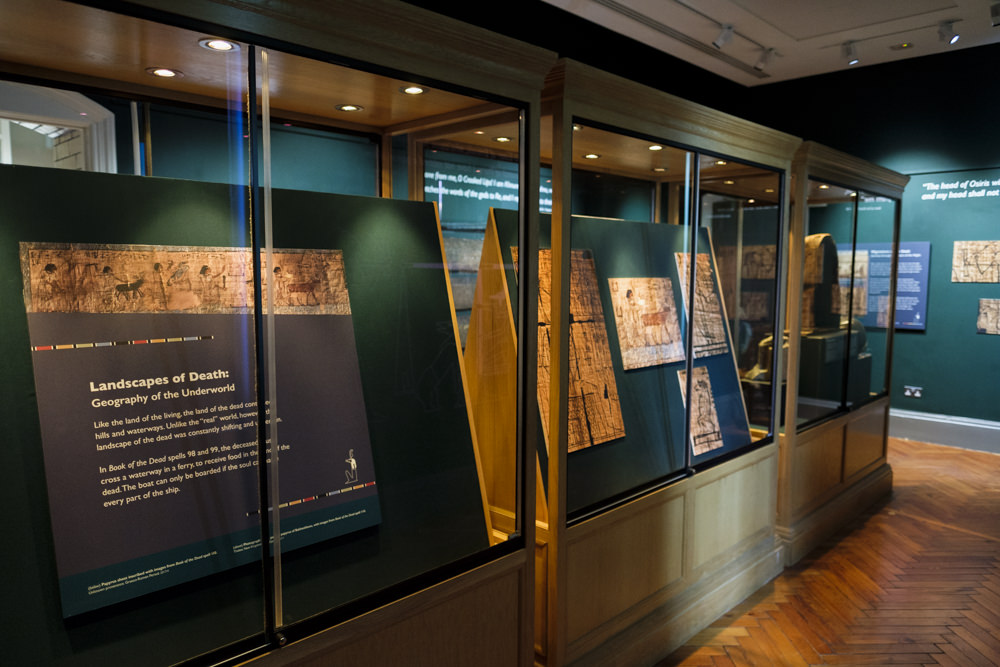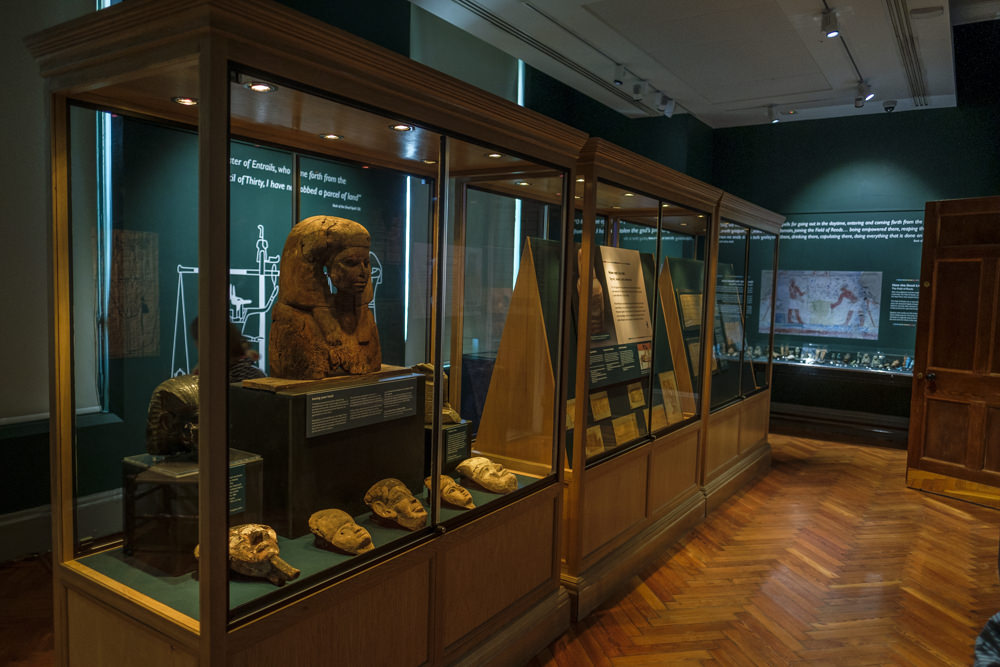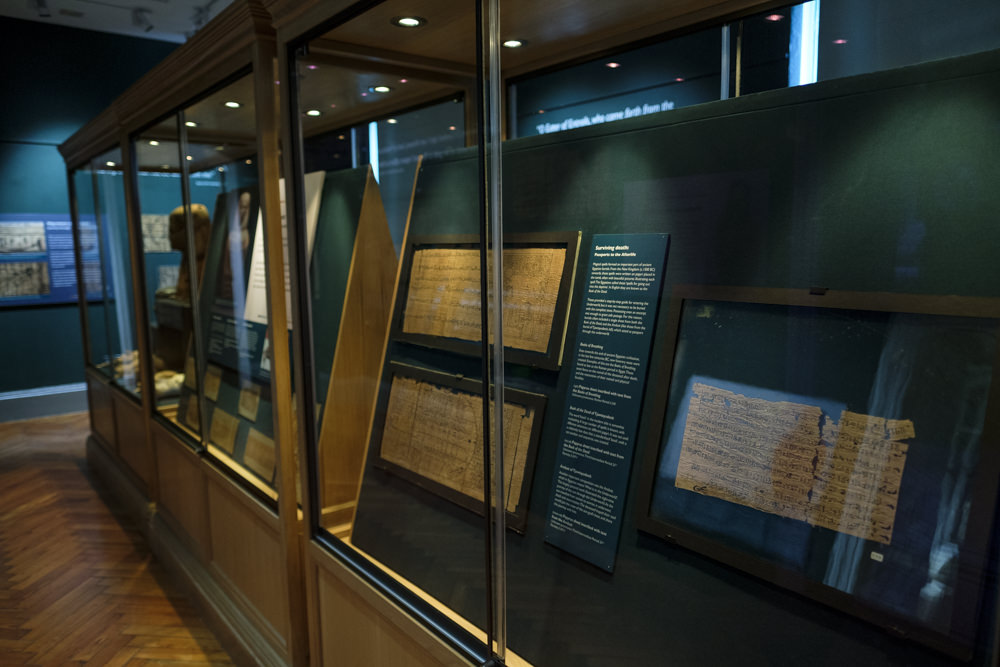 How does the exhibition work out?
All-in-all, I really like the exhibition in its new home. The Victorian splendour of the VGM takes you back to the so-called 'golden age' of Egyptology, and, from a personal perspective, I'm again really happy with how my images look.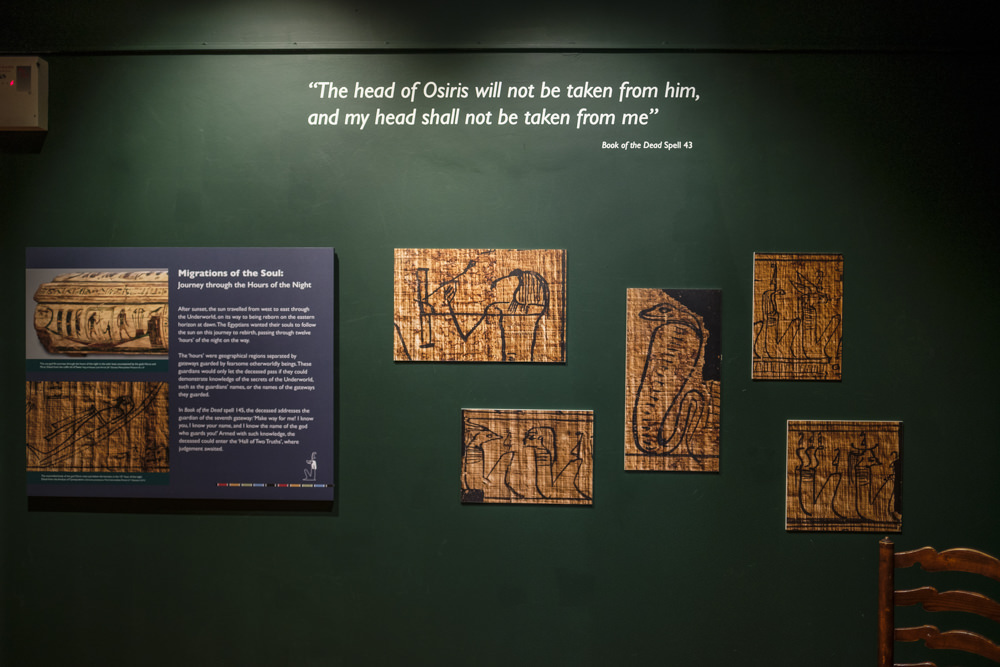 On the flip side, the exhibition's in a room it wasn't designed to be in. Some of the images and information panels are in a glass display case when they really don't need to be. The windows in the room are covered by light-coloured roller blinds instead of the false walls used in the Garstang, which takes away that underworld feeling the exhibition's meant to invoke.
Also, disappointingly, the wonderful faux fires are missing.
But, helpfully for visitors, you can still weigh your heart against the feather of truth …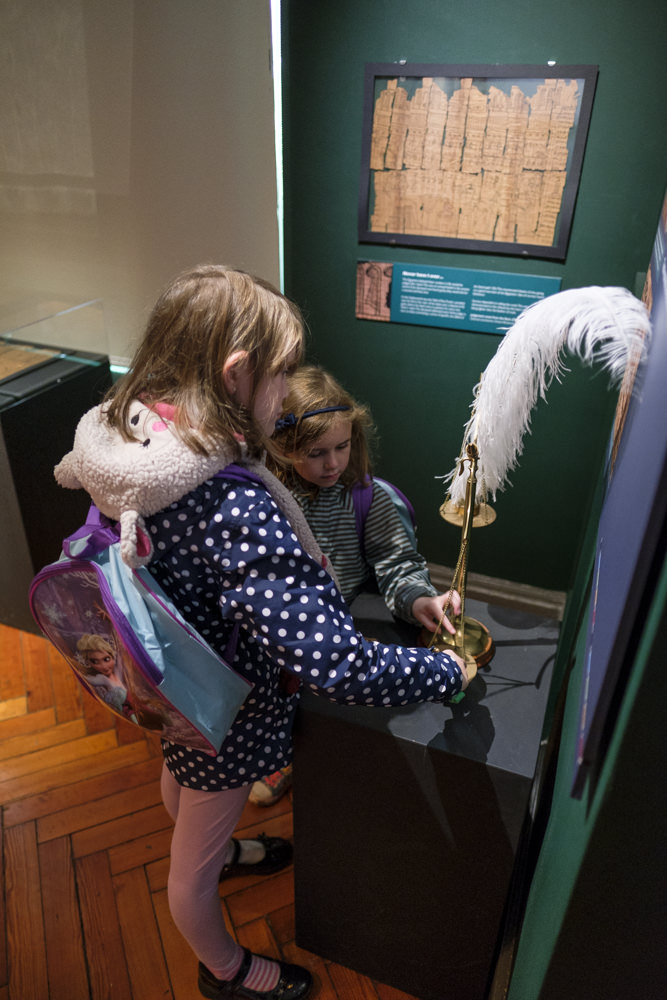 I am, of course, biased, but I really liked the exhibition. I've heard so much positive feedback from people who've been, and I have to agree that all the hard work from those involved has really paid off. I'm truly proud and honoured to have been able to play a part.
Did you enjoy this post? If so, please help spread the word by sharing on your favourite social network:
Unless otherwise stated, all content and photos on this site are © Julia Thorne. It's a common misconception that images online are free from copyright. Copyright laws still stand. Please feel free to share online, but only with a link back here or to the relevant social media account. If you'd like to use any of my photos, please email me at julia@tetisheri.co.uk. Thank you.